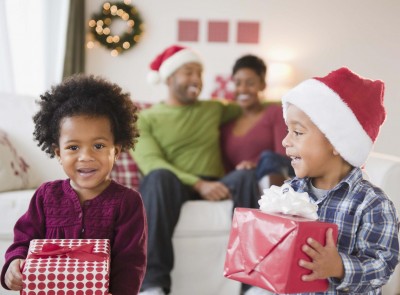 We are officially down to our last few days before Christmas. We hope you have all your gifts wrapped and placed under the tree.  However, if you're anything like us, and are still running around picking up the last few items, we have compiled a list of our favorite gifts for the adorable and independent preschoolers in your life.
Top 5 Gift Ideas for Preschoolers: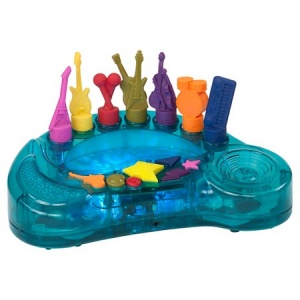 1. B.Symphony: If you haven't heard of B. toys yet, you're totally missing out. Not only are they totally innovative and unique but they are eco-freindly as well which makes them even cooler in my book. This particular toy has been a favorite of Harper's for years. And it is one of our go-to gifts to give to friends and family all year round.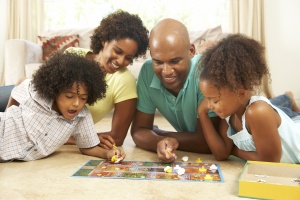 2. Board Games: Some of my favorite family memories growing up revolved around board games. I was so excited when Harper became old enough to start playing them with me. There are a ton of options out there for this age group. Some of our favorites include: Sneaky, Snacky, Squirrel Game, Chutes and Ladders, and Don't Break the Ice.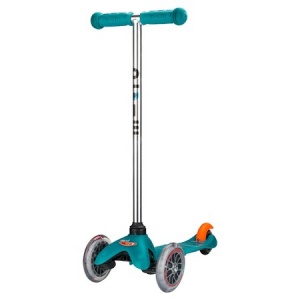 3. Micro Kickboard Mini Scooter: Preschoolers are busy! And they love to be outside and move their bodies. This scooter is a great gift to help them learn to organize their movements and work on coordination while burning all their extra energy. Santa brought Harper one of these when she was 3 and it ended up being the first and last gift she opened that morning.  As soon as she unwrapped it she went straight outside to practice and spent the rest of the morning riding up and down the driveway. If your CoCo Bean is lucky enough to receive one of these under the tree this year, don't forget to include a helmet.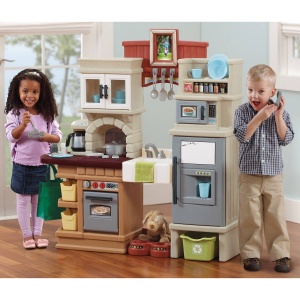 4. Play Kitchen: While this item can be a large initial investment, I promise you it is worth every penny. Not only will this gift continue to be a favorite for years to come, but it will keep your CoCo Bean busy for hours. One of the tricks I have learned over the years is to buy used whenever possible. Because kids grow so fast, toys tend to stay in pretty good condition. So search your community for consignment stores or sell and trade pages on Facebook before you buy it new to see if you can pick up a gently used kitchen for a great deal.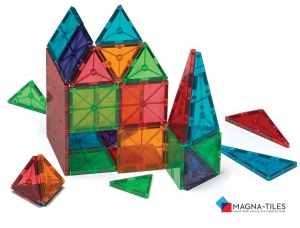 5. Magna-Tiles: If you're anything like me, you'll look at the price of this gift and say, "Um, no thanks!". But before you decide to write these off, hear me out first. In addition to being a self-proclaimed bargain shopper, I have also learned to be a smart shopper over the years. While I love a good deal, I also see the value in making a larger initial investment that will serve me well in the long run. Like the kitchen, this is one of those times where your money will be well spent.  Harper received her first set of Magna-Tiles when she was 3 and continues to add to her collection as the years go by. Not only are these a great gift to help encourage creativity and spark imagination, but its an opportunity for your CoCo Bean to put their engineering skills to practice. Again, look for these items at consignment  or discount stores such as TJ Maxx or Homegoods to help save a few extra dollars.
Did we miss anything? What are some of your preschooler's favorite toys to play with? Feel free to let us know in the comments.
For more Holiday Gift ideas, check out Parenting and Yoyo.com.
Happy Shopping! And we hope you and your family have a wonderful holiday season 🙂