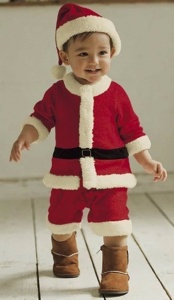 With less than 2 weeks before Christmas, holiday shopping has officially kicked into overdrive. The hustle and bustle of the season can at times leave me feeling overwhelmed. Between trips to visit Santa, Christmas parties, and school performances, life during this time of year is quite full.  In an attempt to help you check off a few more items off your list, we created another holiday gift guide, this time focused on the toddlers in your life.
Top 5 Gift Ideas for Toddlers: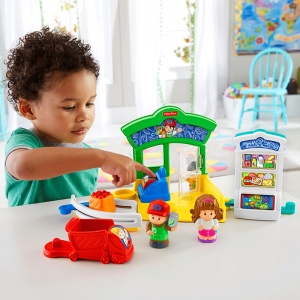 1. Little People by Fisher Price: My oldest daughter Harper was (and still is) a huge fan of Little People. For her first Christmas she received the dollhouse and slowly built her collection from there. Now Hope, who will be 17 months in a few days, is able to play along with her sister too. I love watching the girls create their own little worlds using their imagination.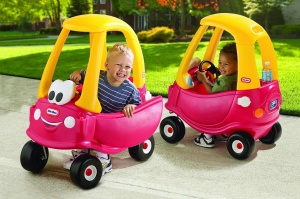 2. Cozy Coupe: This big ticket item has been a favorite in our household for over 5 years now. Harper first received a Cosy Coupe for her first birthday and pretty much played with it until she could not longer fit her growing body inside anymore. Now, she pushes her sister around in it and there is nothing cuter.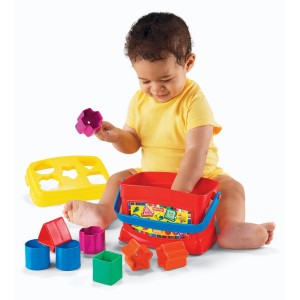 3. Stackers, Sorters and Puzzles: Puzzles and shape sorters are a great way to teach your CoCo Bean their language skills and to help improve their fine motor skills.  With all the fancy toys out there, I like to make sure my girls have a few simple ones that help teach them important foundational skills.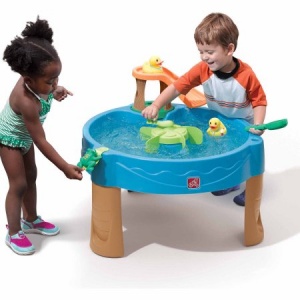 4. Water Table: While this winter weather may not allow for swimsuits or water play (at least not where I live), this activity table is extremely diverse and has the potential to keep your toddler occupied for hours. Whether you fill it with sand, dried beans, rice or toy cars, water tables create so many great opportunities for learning through sensory play.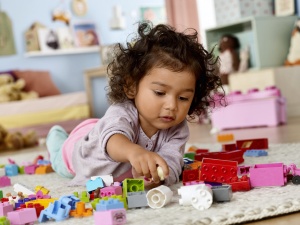 5. Duplo Legos: For years, Duplo Legos have been a staple in our toy box. Besides the fact that your CoCo Bean will continue to enjoy them for years to come, they encourage creativity, imagination, and help to build strong fine motor skills. Harper and Hope can often be found constructing elaborate villages complete with castles, barns, and school houses. And I would be lying if I said I didn't enjoy jumping in for a little building myself from time to time.
Did we miss anything? What are some of our toddler's favorite toys to play with? Feel free to let us know in the comments.
For more Holiday Gift ideas, check out Parenting and Yoyo.com.
Happy Shopping!